This unique and personal present will always be priceless!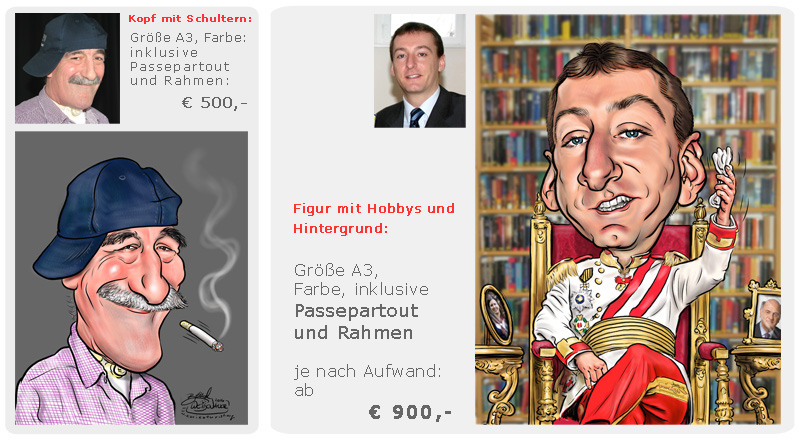 My portrait-cartoons are handdrawn and elaborate artworks. The origination process can last up to 20 hours depending on the details of the painting. I like to carefully exaggerate the faces and spend a lot of time on composing an individual piece of art for you. Also i love to find the perfect idea for implementing the hobbies of the portrayed persons together with you.
The prices of my cartoons from your photos depend on the number of persons and the hobbies in the picture. Please get in contact with me, give me as much information as possible and I will get back to you with an estimate of costs.