Artistic entertainment with a unique memory will always be priceless!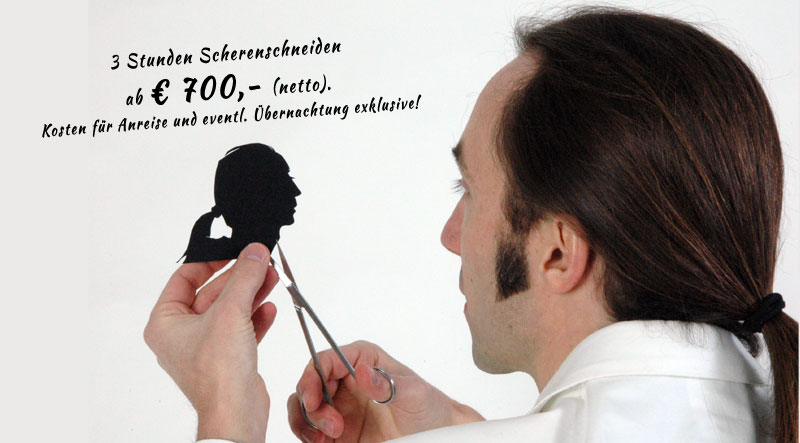 For at least 3 hours i entertain your guests with my silhouette art. I bring all my equipment with me - scissors, black paper and white paper to mount the silhouettes. On site I just need two chairs, a socket and a table (not less than 50x50 cm).

Please contact me with a date you are thinking about hiring me and I will send an nonbinding estimate of costs.